Karina Curley – Curleys Urbane Barbers
Hair Product Awards would like to present the award winning UK barber, Karina Curley from Curleys Urbane Barbers.
Karina is the owner and master barber, who established this exceptional barber shop business back in 2012 and now going into her 8th year, she has watched it become one of Glasgow's greatest barber shops.
We asked Karina how she's done it, where the focus lies for success, the award winning entrepreneur explained "We are just keen on high standards of service, quality cuts and as well providing gents with an affordable option to keep their styles sharp."
Karina and her seriously talented team offer a wide range of services catering for a number of hair cut requests, as well as moustache/beard cuts, wet shaves, hair colouring options as well as neck and shoulder massages.
Whether you live in Glasgow or just visiting for the day and need a quick freshen up, we recommend you go and try some of these services out for yourself.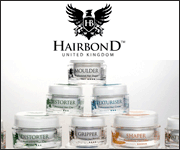 With a friendly and a warm welcoming experience guaranteed, don't forget you can also pick up the best professional styling products on the market, at great prices too, just in time for Christmas. The Choco Nut Beard Oil and Hairbond Shaper Toffee are a MUST TRY when you're at Curleys Urbane Barbers! Seriously you can't leave without at least giving these products a chance to impress you first.
Why not pick up a gift card here for that someone special, just in time for Christmas!
Website: https://curleysurbanebarbers.co.uk/
Address: 15 Minard Road, Shawlands, Glasgow G41 2HR